Contovista Case Study
Contovista, a market-leading PFM (Personal Finance Management) provider in Switzerland and part of Finnova AG, uses data-driven finance management solutions and data analytics to help banks effectively use transaction data to create relevant, personalized, and digital banking experiences.
Being a Swiss market leader in this domain, Contovista found it vital to focus on PFM enrichment quality and solutions relevant to Swiss end customers.
The Challenge
In the rise and shine of PFMs, Contovista quickly gained big shares in the B2B Swiss data-driven finance management market. They won the market by offering highly enriched PFMs packed with superior categorizations and high accuracy to help banks use transaction data more effectively and provide info relevant to Swiss end customers.
This allowed banks to improve customer experience, enhance advisory services and drive business success in the long term.
But:
In addition to the proven functions of their PFM – to support better understanding and easier management of customers' finances – they also wanted to expand their financial offerings in sustainability.
They believed every individual could contribute to the climate crisis with little effort if they knew the necessary steps. Why only enrich PFMs by categorizing transaction data when you can contribute more?
Contovista's Goal. What did they hope to accomplish?
Being a frontrunner and leading the Swiss market with highly enriched PFM, Contovista wanted to develop a Carbon Footprint Manager as a smart add-on module for their already well-established PFM solution.
They wanted their Carbon Footprint Manager to be an innovative, state-of-the-art banking solution that could seamlessly be integrated with their existing PFM, BFM, and Data & Analytics banking solutions.
They also wanted it to enforce their concept of "Understand. Coach. Enable." an approach they have successfully been building for years with their financial management solutions for Retail and SME (Small and Medium-sized Enterprises) clients.
They also looked for a solution to spark and re-ignite customer engagement by offering meaningful content beyond financial literacy while staying relevant to everyday banking.
Essentially, they wanted to offer the banks a solution that enables their customers to measure and explain their carbon footprint and educate them on how to reduce it with little effort.

But why the sustainability route? What was going on in the markets?
Studies have shown that over half of bank clients in Switzerland expect more sustainable products and solutions from banks. Banks form the basis for economic life and are responsible for adjusting their product portfolio to suit ESG (Environmental, Social, Governance) and social needs.

Banks, being at the heart of consumption, also have a unique opportunity to guide their customers in consuming more consciously in their daily lives by seamlessly showing their climate impact and suggesting greener habits without additional apps.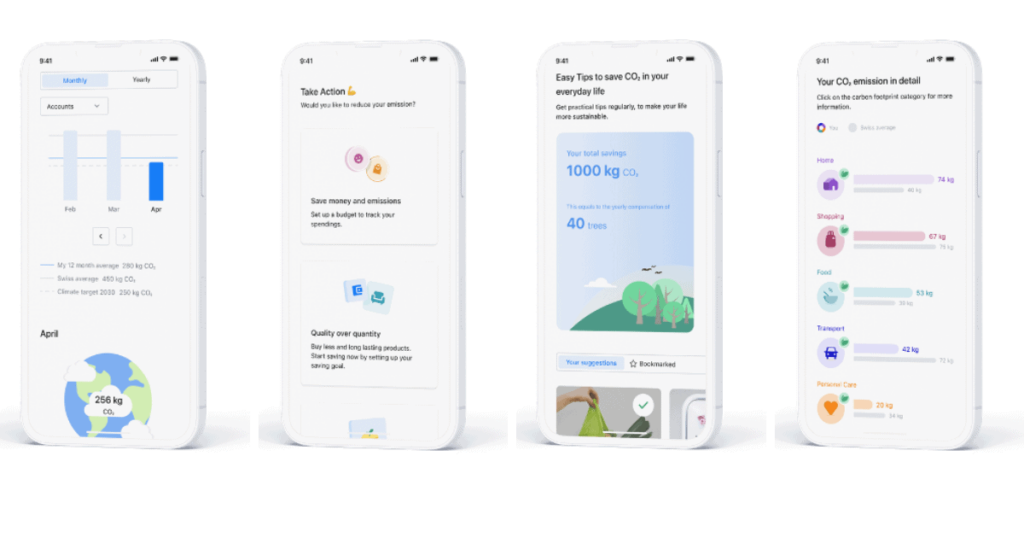 Contovista also noticed that the Swiss population, especially the younger target groups and the female customer segments, were deeply concerned with sustainability and had already started to adapt their lifestyle to reduce their climate impact.
Solution: How did Contovista address this problem?
In search of a solution that embedded sustainability in financial services, Contovista approached Deedster; knowing their SaaS (Software-as-a-service), Deedster Retail offered high data accuracy but also used gamification and nudging to engage bank customers in climate action.
Deedster Retail is a carbon footprint tracker that calculates an individual's carbon footprint based on transactions. Based on the consumption profile, it raises climate awareness and provides personalized and actionable insights using gamification and quiz elements. With recommended deeds and micro-assignments, it suggests ways of reducing the individual's climate impact, which the users can implement directly.
Contovista recognized that adding a solution powered by Deedster Retail to their services would help the banks to:
Contribute to reducing emissions by incentivizing sustainable behaviors from their customers.
Stimulates the bank's growth of green financial products and redirects money to where it matters the most
Help the banks position themselves as pioneers in sustainability while advising their customers on managing their finances and creating a meaningful relationship with them.
As Deedster already had relevant customers in the Swiss market and a great interest in expanding the Swiss national climate database, which other providers could not offer, Contovista decided to partner with Deedster.
In addition, Deedster already had a strong track record of engaging individuals and employees within large multinationals and was on a mission to accelerate the shift to sustainable lifestyles in the corporate setting.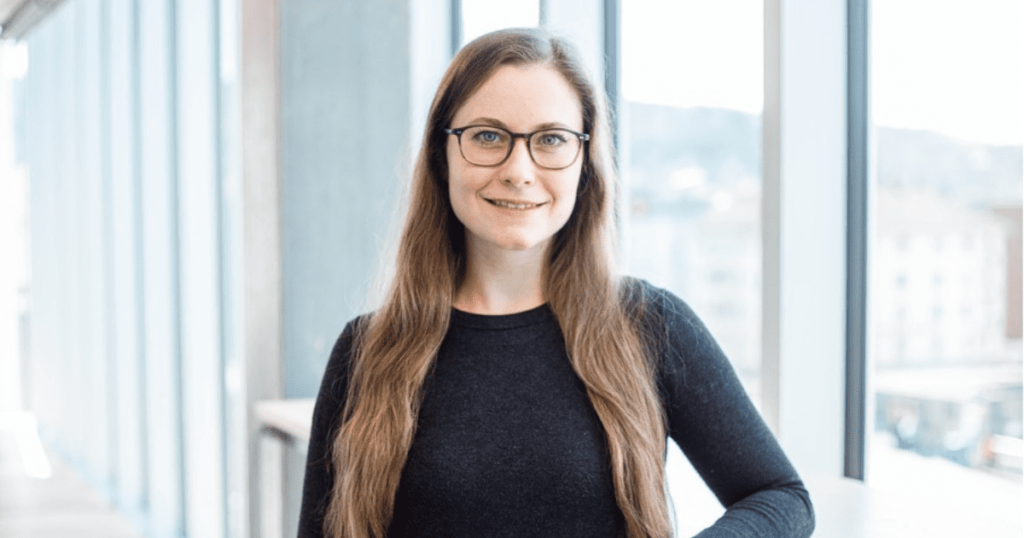 "We were looking for the best player to help us enrich transactions with the carbon footprint for the Swiss market and found Deedster. We love that Deedster is not only raising awareness of CO2 emissions with the best (and local) data available but nudging users towards climate action. In less than a year, we launched a joint product and have a compelling roadmap for the future!"
What were the results?
Within six months, Contovista and Deedster brought a market-ready solution into the Swiss market. Today, Deedster Retail seamlessly integrates climate data into Contovista's existing offering, bringing a solution to their partner banks that they could incorporate with little effort.
Basically, it only requires upgrading the Contovista solution, and the banks immediately benefit from the new carbon footprint calculator and Deedster's climate action platform.
How have the clients & market responded?
Contovista has seen a lot of attention as the topic is gaining traction everywhere. Both established banks and neo-banks looking to go beyond regulatory pressure are expressing interest. The feedback they get from end-users via testing and surveys is also incredibly positive.
Contovista's first customer, radicant Bank, started onboarding the offering in 2022, only weeks after the solution was in the market, and will go live in early 2023. Contovista also expects multiple Swiss banks to go live with their Carbon Footprint Module in 2023.
Another effect for Contovista has been that Deedster Retail has allowed them to talk to other stakeholders in banks. Even though most banks have made investments to be more sustainable as a corporation and brought their investment products to ESG standards, they still need a solution that broadly addresses the end customer.
Having Deedster Retail added to their PFM is gradually opening more doors and bringing more stakeholders to the drawing table.
The Future: What does Contovista hope to accomplish in 1-3 years?
Further expanding the climate action solution and contributing to societal impact is a top priority for Contovista in the coming years.
Aside from introducing more features with Deedster and delivering on the joint roadmap, Contovista plans to partner with relevant DACH players for carbon removal and collaborate with Swiss retailers to access the shopping cart, thus providing a green marketplace for the users.
Frontrunners and innovators must assume leadership and contribute to the sustainability shift. Contovista has shown how dedication and creative thinking can enable the shift to a more sustainable finance sector at the DACH market by creating and facilitating the integration of embedded climate action in financial services.