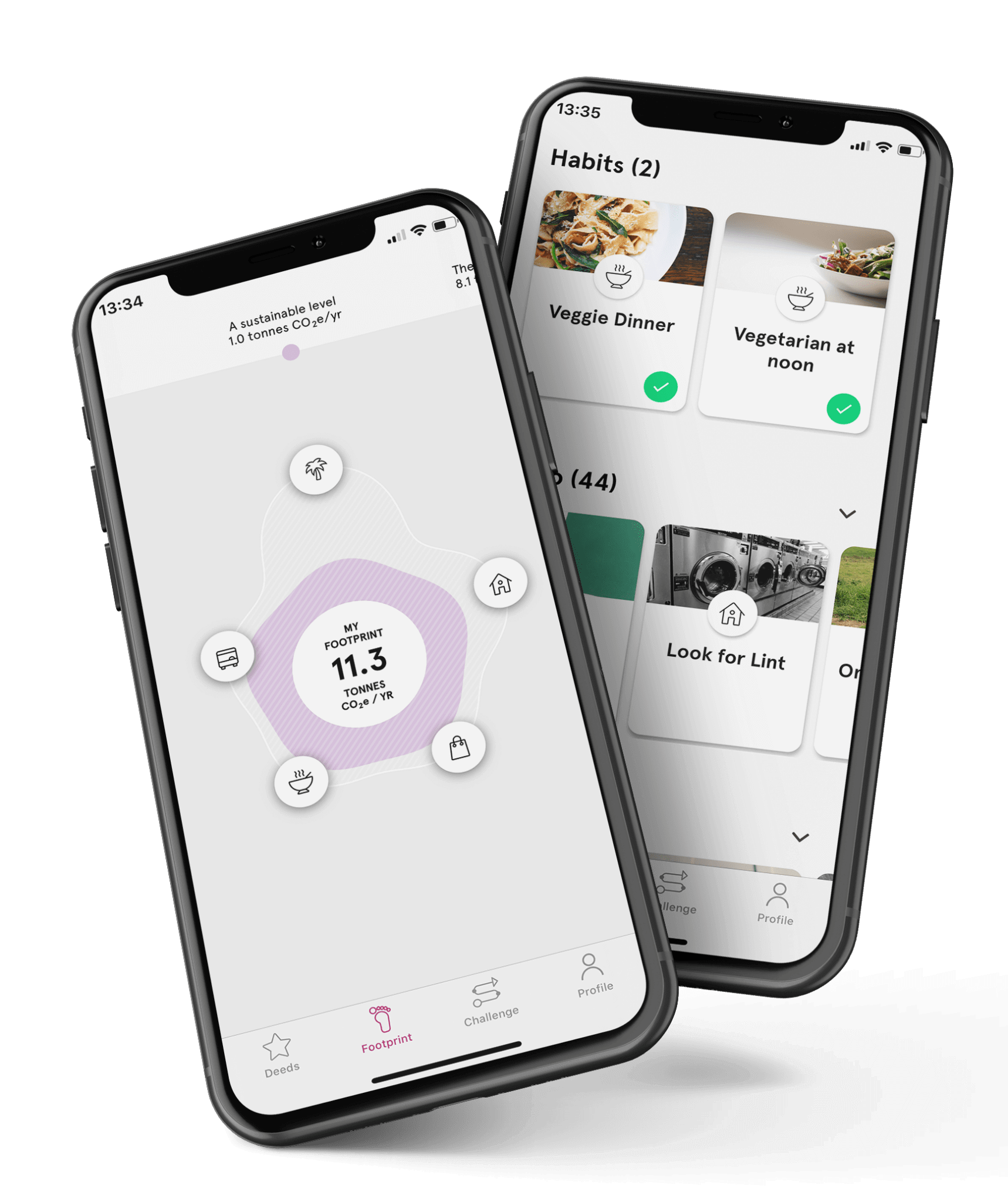 IMA Sustainability Challenge
What can you do for the climate today?
The world needs more climate action. So at Deedster we've made it easy and fun.
In this tailor-made challenge all members of the IMA Network will get the opportunity to learn more and engage in true climate action. In the climate app Deedster you get a grip of your carbon footprint, learn more about the latest research in climate and sustainability by quizzing, and do climate smart deeds to reduce carbon emissions, all while earning points to your team!
We hope to give you at IMA the powerful experience of using an engaging digital tool to raise awareness in one of the most important matters of our time. We also hope to inspire you on how you can take further action for the climate at your work place or personal life.
Since 2018 more than 140 companies in 20 countries have used Deedster to raise awareness and engagement around sustainability with their employees and customers.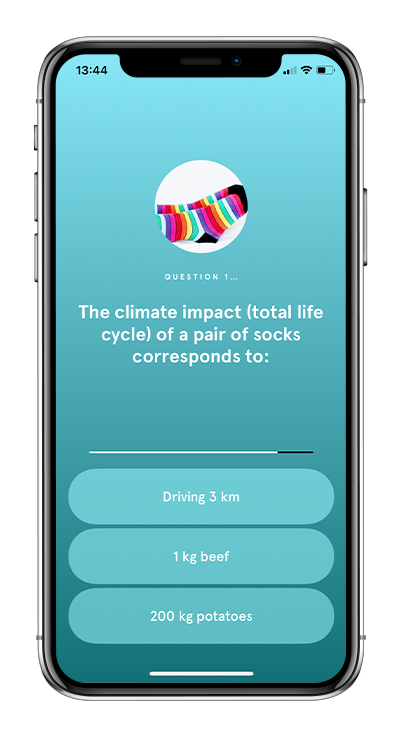 Calculate your carbon footprint, quiz on sustainability and do deeds, climate smart actions and reduce carbon dioxide together with your team. Keep track of your progress and the thrilling competition between the IMA member countries in the app's scoreboard.
Here you can find more information on the Deedster app's features.
Onboarding:
from XXX. Please onboard before the XXX
Start:
XXX CEST,
Finishline:
XXXX
Text about prize and winners
To join the IMA Sustainability Challenge you simply follow the steps below. There is no need for any other signup. You can join regardless if you could attend the XXXX or not. 
Please use the instructions below to onboard the Deedster app and calculate your carbon footprint before XXX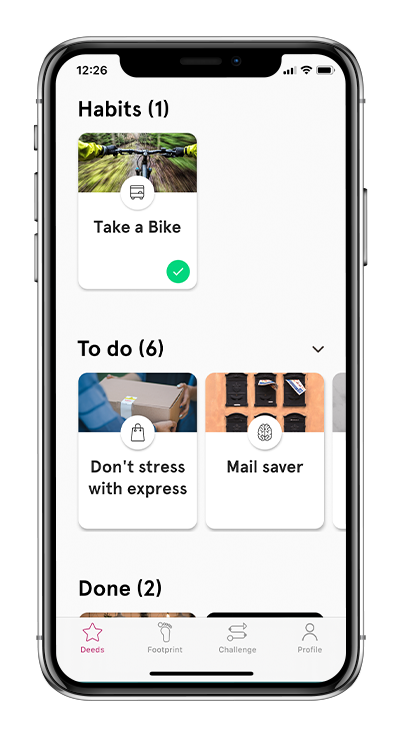 Make sure you have opened this site on your phone
Click on the join link (or any of pink buttons), this will direct you to the IMA Sustainability Challenge in Deedster (which you cannot access by merely downloading Deedster)

Follow the steps to download Deedster

Choose your country (if your country is not represented here, just email support@deedster.com and we will add it for you!)

Calculate your carbon footprint (note that this will only be shown to you)

Create account and set your name (while not mandatory, changing your name from the autogenerated name to something more personal will let your teammates know it is you)

Go to the Challenge view and get going! Between the 25th of September and 2nd of October you can get a sneak peek of the quiz and deeds. On the 2nd of October, Challenge view is also where we officially kick off the challenge by releasing new content!

If you want to keep up to date with the latest stats during the competition, please turn on push notifications from Deedster.

In the leaderboard you can keep track of your team's progress and rank, and in the profile view you can see your own progress.

 Deed away!
Best of luck!
Team Deedster
All your personal data will be handled in compliance with GDPR. Deedster will not show your personal carbon footprint to anyone but you.
Support, Questions & Feedback
If you have questions or need support you can see our FAQ or reach out to us at hello@deedster.com. No support is too small and no question is too big! Also, we love feedback from our users, so please don't hold back if you have something you want to share.
Are you experiencing problems finding your team in the app? Or did you accidentally end up in the wrong team? Click on this link in your phone to get a list of direct links to of all teams in the IMA Sustainability Challenge.