---
Join challenge (from your phone)
---
Deedster is all about protecting the planet, but it's a long journey and we want you on board. After all, we're all in this together and every single step helps. Oh, and there are prizes to win too, for you and the planet.
Join challenge (from your phone)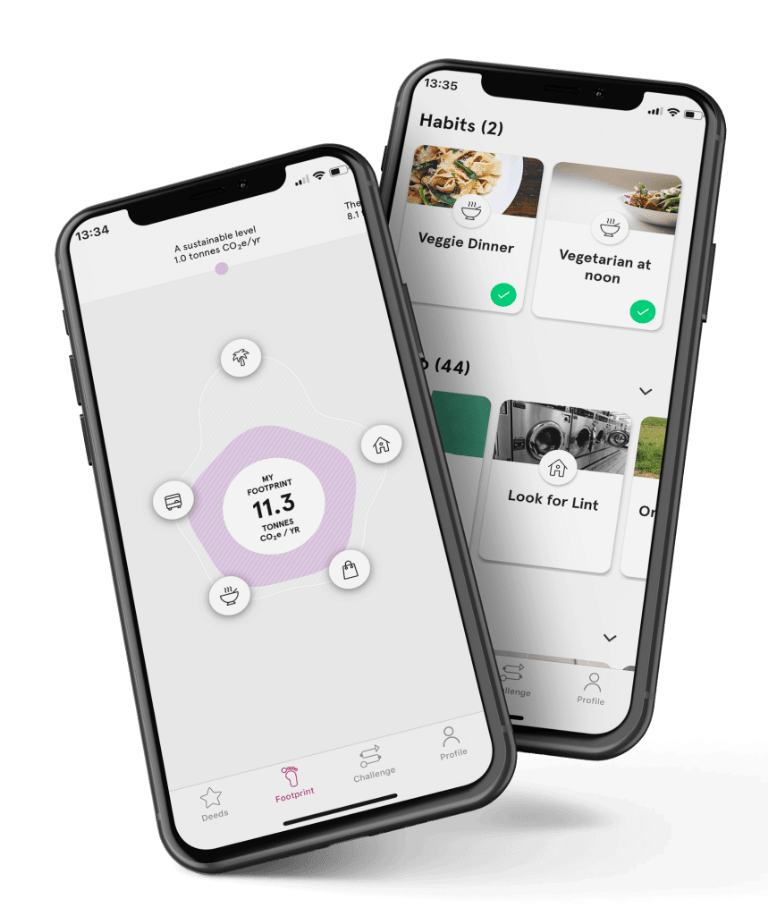 ---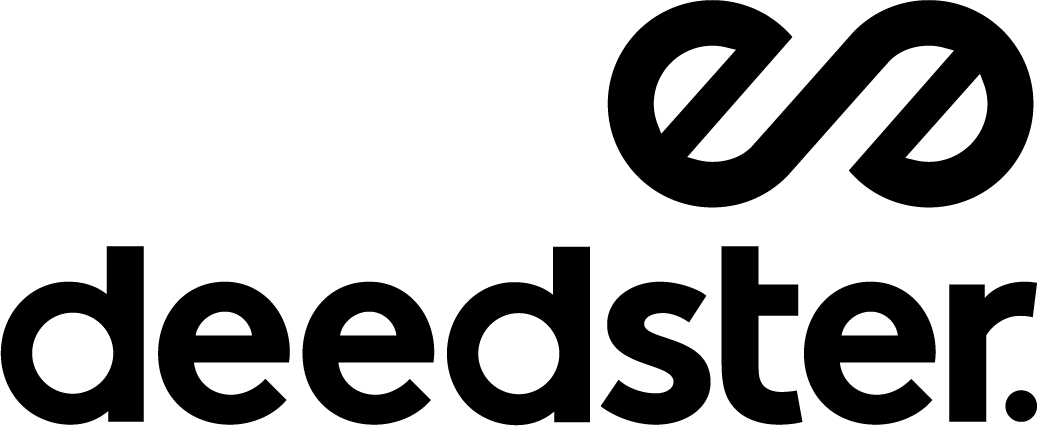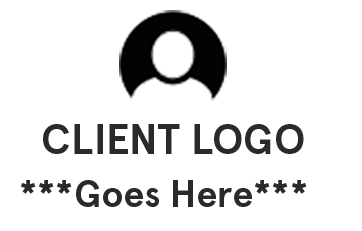 ---
---
---
---
---
---
Together we can deed for the planet.
The world needs more climate action. Whether it's through concrete actions or by educating ourselves, every step counts.
In this tailored challenge, you will get the opportunity to learn more about the actions we take to make a better mark, and what you can do yourself. We hope to give you a powerful and engaging experience to raise awareness about one of the most important matters of our time.
Our main sustainability goal at Deedster is to reduce our carbon footprint. Our hope is that you will do the same. 
---
---
---
---
Which team can make the greatest mark on the planet? During 3 weeks, divided in teams, we compete in doing good deeds for the planet. In the Deedster app, you calculate your own carbon footprint, get quizzed on sustainability, and do deeds to reduce your carbon footprint. The app's leaderboard will help you keep track of your progress and the competition.
Onboarding:
September 12
Challenge Start:
September 18 at 9 a.m. CET
Finish Line:
September 29 at 12 p.m. CET
Regardless of who wins among you, the true winner will be our planet. However, the winning team is the one with the highest average number of completed deeds when crossing the finish line. Stay tuned for more information regarding prizes and announcements.
---
---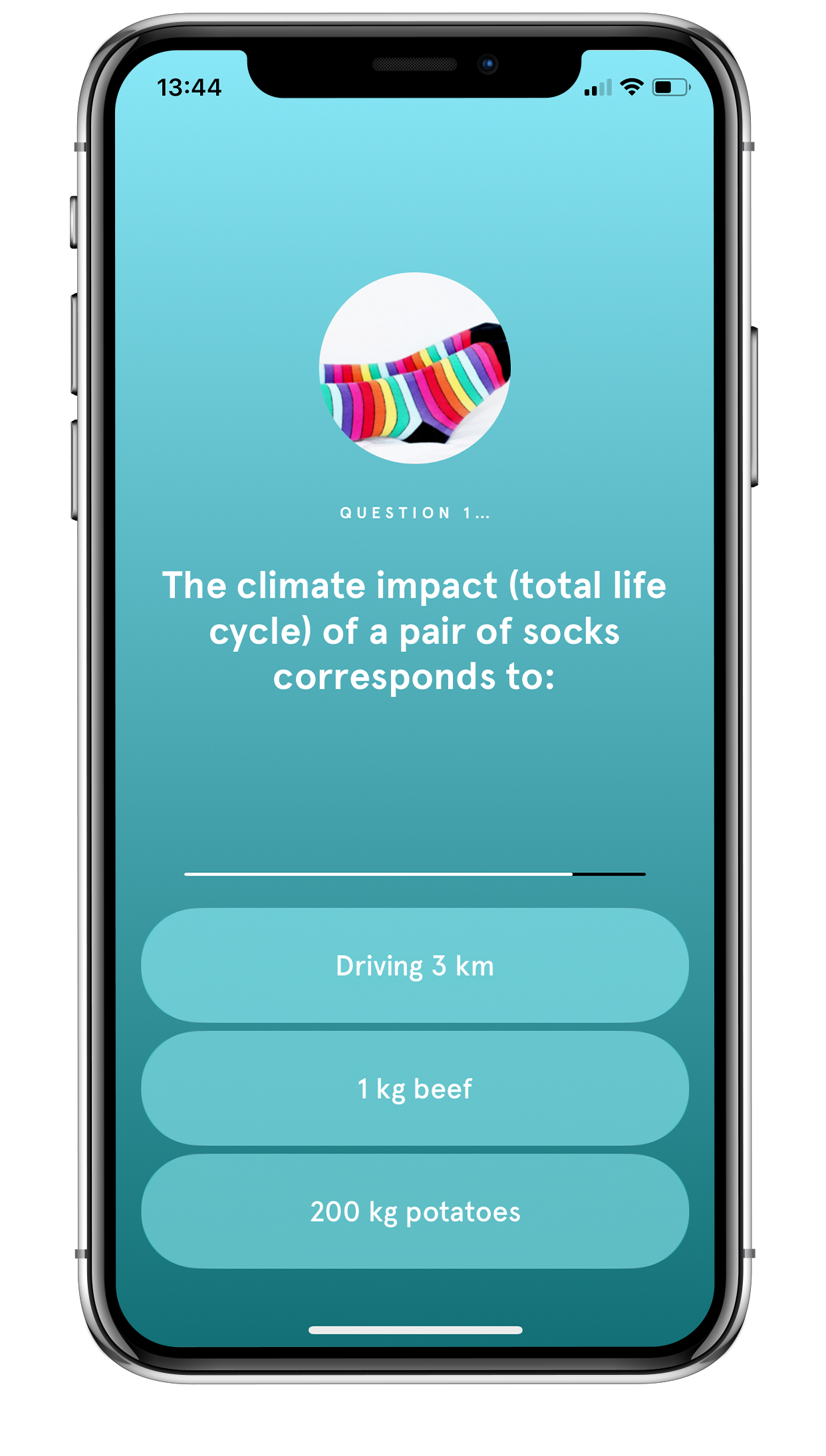 ---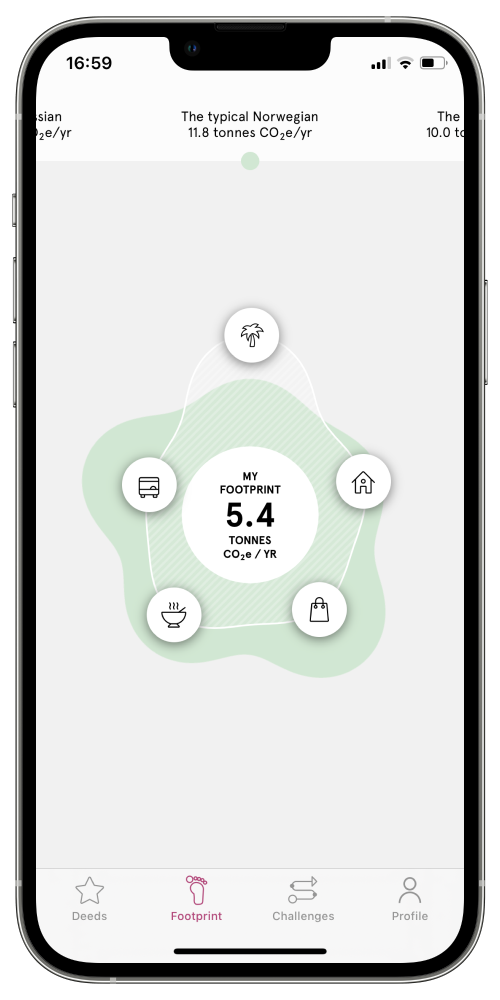 Start by calculating your carbon footprint by answering questions about your lifestyle, and compare it to the sustainable level and national averages.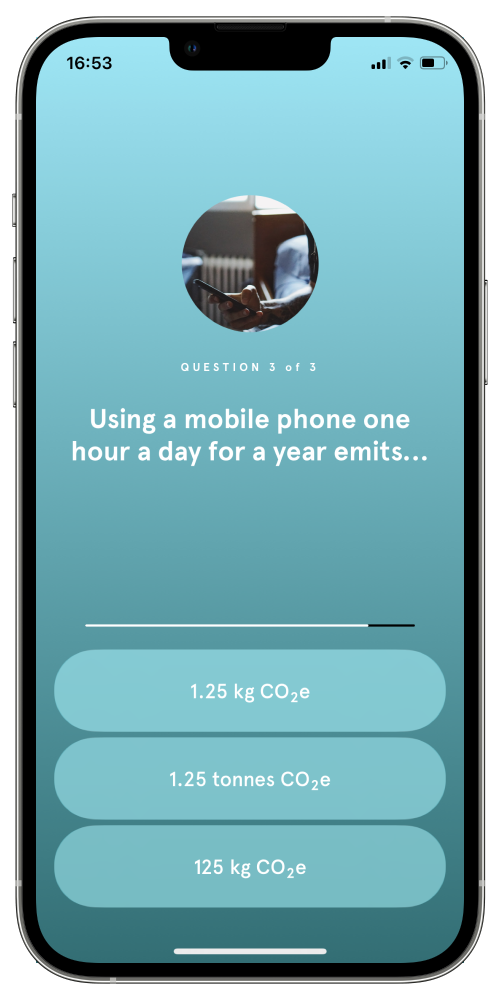 You quiz your way from one station to the next to unlock deeds and get progress in the challenge. Answer the questions before the time runs out!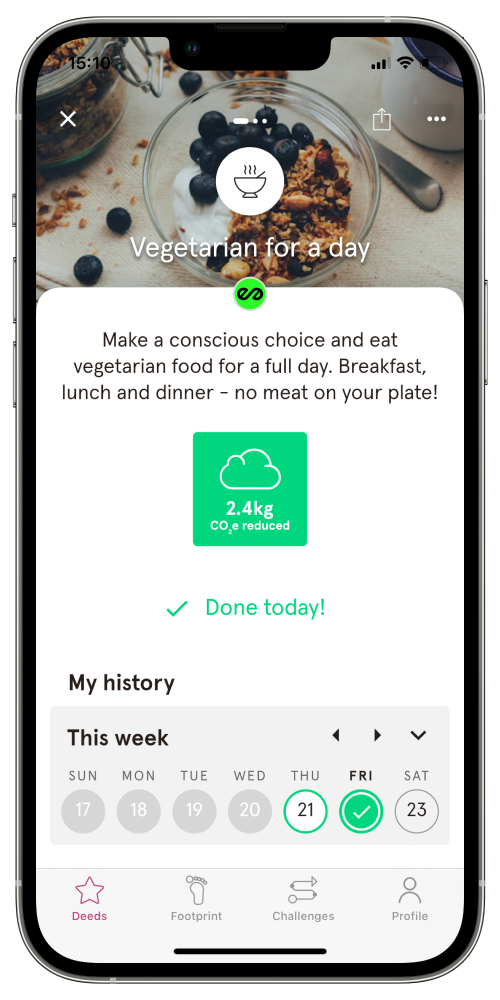 To score points for your team you collect and do climate friendly deeds. Don't forget to mark deeds as done as you go. Some deeds you can save as a habit and do several times. This way you can get a lot of points and get ahead.
Follow the competition! See how you are doing among your teammates and how your team is doing in the challenge.

On profile view you can track your own progress.
To join your challenge in the Deedster app, simply follow the steps below.
Scan the QR code below with the camera on your phone.

If you're reading this on your phone, click the brown join-button below.




Follow the steps to download the Deedster app.


Calculate your carbon footprint (this will only be shown to you).


Create an account with your work email and set your username.


Verify your email and get going in the app.


Hot Tip! Turn on push notifications to keep up with the competition.
---
---
---
---
---
---
---
If you have questions about Deedster or need technical support you can have a look at the Deedster FAQ or reach out to support@deedster.com.
No support is too small and no question is too big.
Did you accidentally end up in the wrong team? Contact the support and we will help you find the right one.
---
All your personal data will be handled in compliance with GDPR. Deedster will not show your personal carbon footprint to anyone but you.